NOTICE 11/20/2023
Typically, orders are shipped within 24 hours after receiving them.
We are in the process of moving and setting up our new facility,
so orders received over the next few weeks may experience a delay in shipping.
We aim to do our best to keep all delays to a short as possible. Thank you for your understanding.
Thank you very much for your interest in the finest bottle cutter money can buy!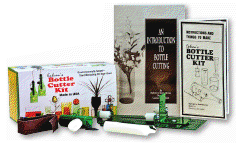 Please verify your shipping address before ordering.

International orders please provide the best address for quick delivery.

Domestic orders please verify your shipping address with the United States Postal Service before ordering (below).
Orders returned due to an unverified address will be sent Ground Advantage with signature required and $10.00 reshipment fee.
Wholesale application inquiries please fill out Ephrem's Bottle Works New Wholesaler Application Request Form
otherwise please submit your comments or questions by filling out this form on this page. Thank you and have a wonderful day.