June 21
Since June 1st the business and business owner has been working at relocation of the business. We hope to have this done as soon as possible however bear with us if you have sent in email questions or orders that they will take some time for us to fulfill. We are hoping to get this process done as soon as possible to better serve our customers in the future. Thank you for your business and patience as we work hard at getting this relocation process finalized.
Thank you very much for your interest in the finest bottle cutter money can buy!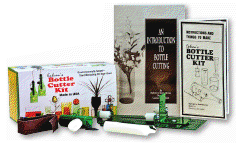 Wholesale application inquiries please fill out Ephrem's Bottle Works New Wholesaler Application Request Form
otherwise please submit your comments or questions by filling out this form on this page. Thank you and have a wonderful day.